We specialize in recruitment – we build companies
Never settle for average – work with us! We're a recruitment agency based in Poland, driven by unparalleled IT recruitment expertise. We combine technical knowledge and profound market insights with extensive HR and recruitment experience.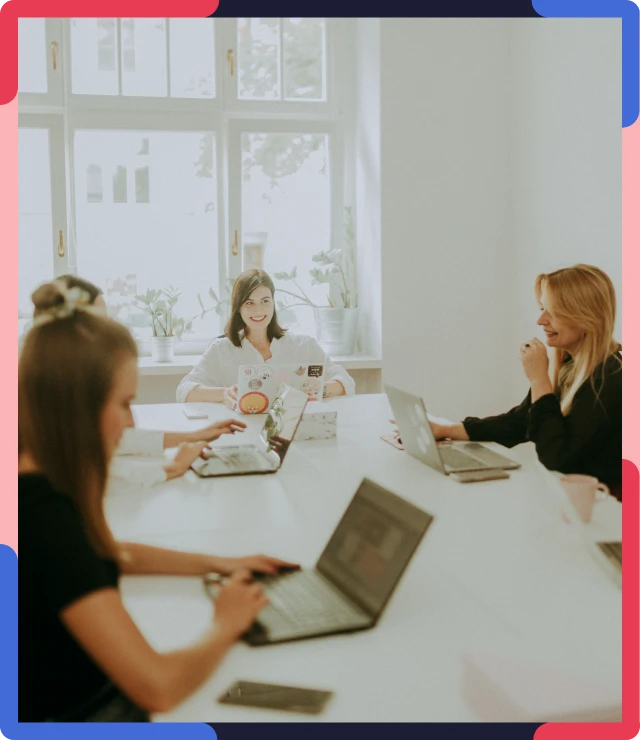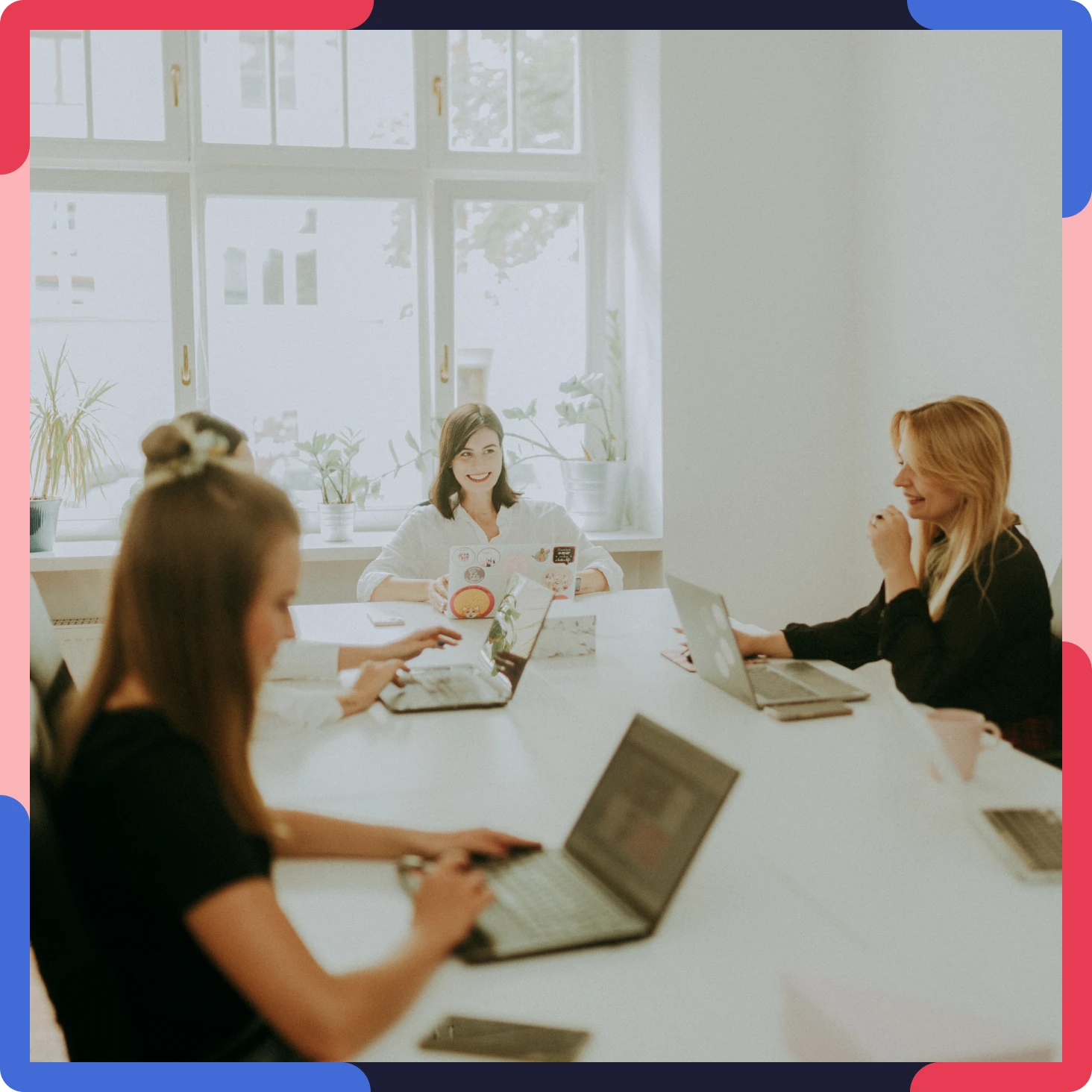 Talk to our HR & Recruitment Specialist
Sign up for a free consultation
Talk to our Technical Specialist
Sign up for a free consultation
Discover a new level of excellence in recruitment services with Scale Up. We are your go-to recruitment partner, co-founded by Wiktoria and Jasiek, two dynamic professionals who share a passion for finding the best talents in the market. Together, they lead a team of skilled recruiters, driven by technical expertise and a deep understanding of the industry landscape. Backed by Jasiek's full-stack software development proficiency and Wiktoria's extensive HR experience, we have the perfect combination of technical prowess and strategic insight.
We're a small agency with a big ❤️ and a strong belief that we can make the world a better place through wise recruitment and scaling up – pun very much intended! We are exceptional listeners, advisors, and deliverers. Whether you are a startup or a global brand, we are eager to support you on your journey of growth and expansion. We believe that every client's hiring needs are unique, and one-size-fits-all solutions just won't cut it.
Our vision goes beyond conventional recruitment. We aim to connect you with candidates who might not be actively seeking new opportunities but possess the potential to make a significant impact on your organization. With us, accidental employment is a thing of the past – every candidate we present is someone we believe in and would want to work with.
After all, we're Scale Up – we specialize in recruitment, we build companies.
Services – our ways to
help you
Services – our ways
to help you
Our agency takes pride in offering personalized recruitment solutions that perfectly align with your unique needs. We believe in long-term partnerships, leveraging our expertise and proven methods to find the ideal candidate profile for your organization. We offer a success fee model, end-to-end recruitment, a subscription model, and RPO (Recruitment Process Outsourcing), as well as technical and AI training and career consultation.
Don't pay more than necessary! We will take care of delivering candidates to you, allowing you to focus on your business. You'll only pay for the recruitment service when you hire a candidate presented by us.
No additional hiring costs
Recruitment risk is on our side
Cost-effective, saving you time to focus on your business while we provide you with the best specialists
Assessing candidates' technical competencies ensures that your time is spent with professionals who meet your expectations. In addition to evaluating soft skills and prior experience, our technical recruiters will verify candidates' knowledge of your organization's technologies.
Minimal involvement in the recruitment process
Receive 100% objective feedback on candidates' technical knowledge
Cost-effective, saving you time to focus on your business while we provide you with the best specialists
Ensure ongoing recruitment processes with at least three candidates in each, whether it's one, two, or even three processes. We'll make sure your pipeline always includes candidates interested in joining your organization.
Continuous access to candidates
Flexibility to adjust subscription levels to your organization's current needs
Budget control with a fixed monthly fee for recruitment
Expand your subscription service and gain a dedicated recruiter who becomes your partner in the processes, working full-time exclusively for you. This person will provide recruitment services tailored to your individual needs.
No need to hire a recruiter for your organization to access specialized recruiting skills
No employment commitment, allowing you to collaborate with the recruiter as needed by your company
Your dedicated recruiter becomes part of your team, understanding your company's culture and goals
Enhance your team's knowledge and capabilities to showcase true expertise in recruitment. Our qualified recruiters, with diverse experience, will elevate your team's performance and enhance the recruitment processes within your company
Develop your employees' recruitment skills, even if they don't typically handle hiring
Improve recruitment outcomes
Adapt to your industry with training tailored to industry trends
Find a job tailored to your needs and interests, customize your CV to catch the recruiter's eye, or let us help you find a career path that suits you best.
Gain expert knowledge from individuals who conduct diverse recruitment processes regularly
Discover your strengths and areas for improvement
Prepare for recruitment processes to seize the opportunity for a great job.
Feeling overwhelmed with those names or short on time to understand the differences? No worries! We are here to help you understand which model is the best for you and your company.
Feeling overwhelmed with those names or short on time to understand the differences? No worries! What you need to know is that we'll be here to help you scale.
Let's do this together!
Industries we
specialise in
And many many more! Just let us know what industry you are in and we will share our experience.
Candidates in our database
Average time to acquire the first candidates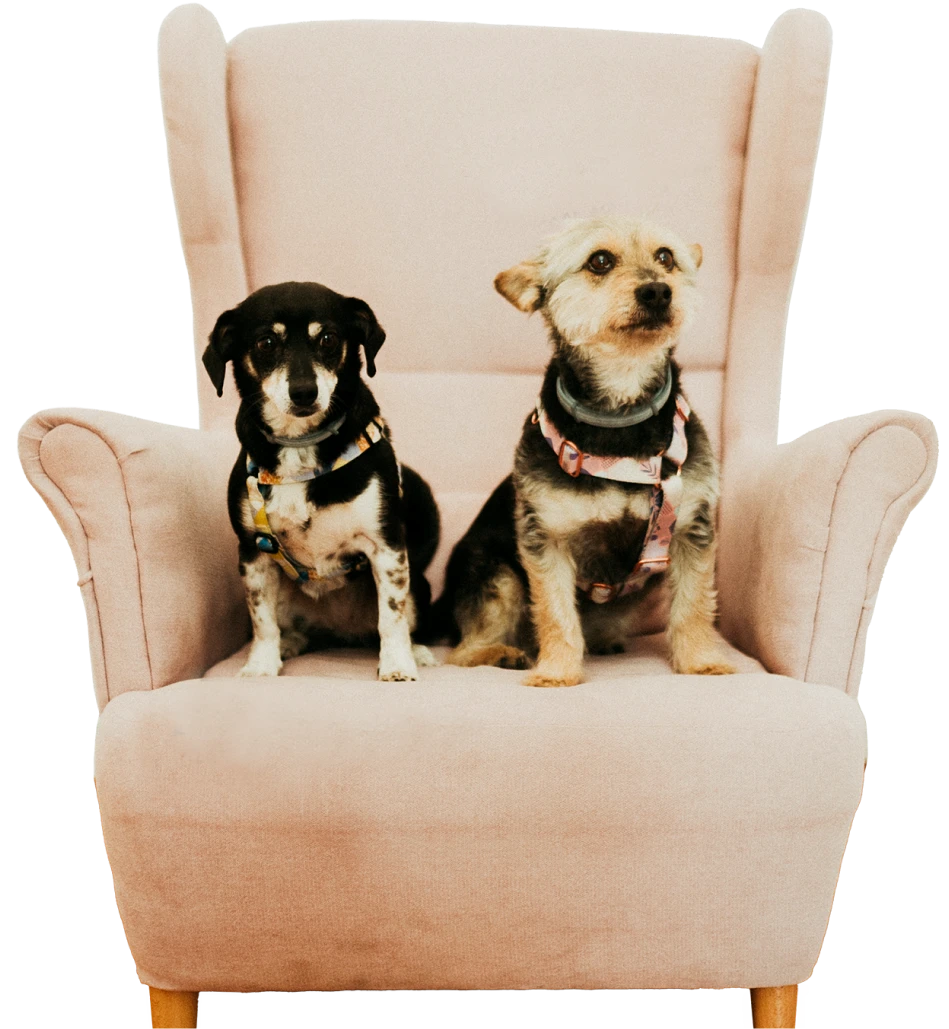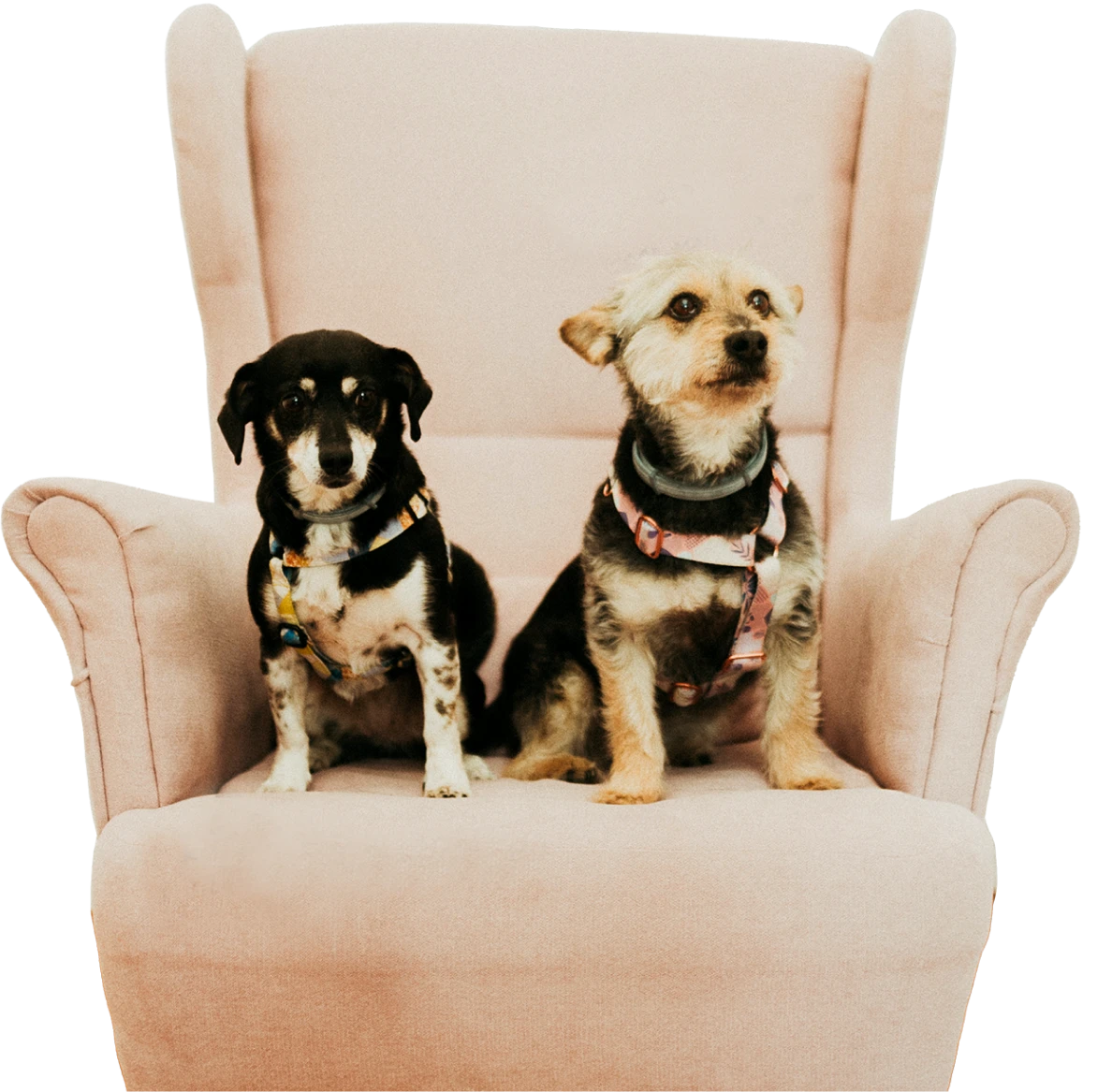 What our
customers
say about us
What our customers
say about us
You don't have to take our word for it. As recruiters, we know that actions speak louder than words. See opinions of cooperation with us from our awesome clients.
I want to express my satisfaction with the services provided by Scale Up. The team members I had the pleasure of working with provided their services in a competent manner that showed experience in the IT industry. They had a strong understanding of our specific needs and expectations and as a result contributed significantly to the achievement of our business goals. Scale Up is a reliable and valuable business partner.
Ryan Borello
Director, Global Talent Acquisition
We have had very positive experiences working with Jasiek and his team. The recruiter managed to expand our team by 10 highly skilled programmers within just a few months, taking full responsibility for the recruitment process. Scale Up quickly grasped our needs and the technical profiles we were looking for in employees, making the entire process easy for us. We will definitely collaborate with them again.
I highly recommend Jasiek for his exceptional technical knowledge and ability to match client requirements with suitable candidates effectively. Jasiek & his team consistently delivered outstanding results and was a pleasure to work with, exhibiting a friendly and outgoing personality.
Our partnership with Scale Up for over a year has been a wonderful journey and a pleasure. We received tremendous support in the form of high-quality candidates and smooth, open communication. The ongoing changes in processes were not a problem for the recruiters, who quickly adapted to new expectations. If your company is looking for a recruitment partner, you should give this powerful team a chance!
Paulina Pudlis
Senior Recruitment Specialist
We would have been lost without Scale Up expertise over the past year as our trusted HR Consultants. They have handled any issues brilliantly utilising first class knowledge along with sensitivity, tact and diplomacy. The Scale Up team always responds with speed and supplies invaluable support in sometimes stressful situations. The girls are always a pleasure to speak to and it now feels like they are an integral part of our team.
Michael Feldman
Co-Founder & COO
We have used Scale Up services many times, thanks to which we hired great C ++ and DevOps programmers in a very short time. Contact with the Scale Up crew was always hassle-free, you could count on commitment in every situation, and above all on effectiveness. We recommend it!
Agnieszka Kaczmarek
CHRO/Software Developer
Collaborating with Scale Up ensures effective recruitment and a partnership based on shared responsibility, engagement and responsiveness. We highly recommend Scale Up as a recruitment partner who understands the IT industry, adapts to changes, and helps find the best talents. Together, we have sourced exceptional candidates and look forward to continued fruitful cooperation.
Scale Up ensures high-quality collaboration and communication by delivering candidates in a friendly atmosphere. Transparent feedback on candidates and statuses confirms both parties' control over the process. We felt that the recruiters were part of the team, making the collaboration feel less external.
Aleksandra Grzesikiewicz
 Partner & Sourcing Coordinator
I really appreciate cooperation with Scale Up. It is a well-coordinated, experienced team of professionals who are not afraid to undertake demanding projects. They are characterized by a great knowledge of the market, speed in action and communication at the highest level. I definitely recommend them as a recruiting partner.
Weronika Wotawa
Head of Employer Branding, People & Culture 
Working with Scale Up is a real pleasure! The girls showed great perseverance, creativity and flexibility in the difficult recruitments we commissioned. The girls are professional, effective and care for a high level of candidate experience. I recommend Scale Up with a clear conscience as a strategic recruiting partner.
Ewelina Sobocińska
Tech Recruitment Team Leader
Several intense months with Scale Up resulted in fulfilling our recruitment needs within the product team. The RPO model worked perfectly as the recruiter managed the recruitment processes with a full understanding of our culture and goals. Our team consists of experienced professionals with whom Scale Up recruiter were able to establish a collaborative relationship. I was confident that I was talking to experts in the field, ready to fill the key positions we needed.
Aleksandra Podniesińska
People Manager
Success of our customers achieved together
Dozens of high-quality hires – PeakData
Express Hiring of 3 Developers – NeuroSYS
Supporting Recruitment Processes During Holiday Seasons – Growbots
The process –
cooperation flow
.
We want our processes to be as seamless as possible. That's why we've kept paperwork to a minimum so we can get to the point as quickly as possible. Let us guide you how cooperating with us feels like 👇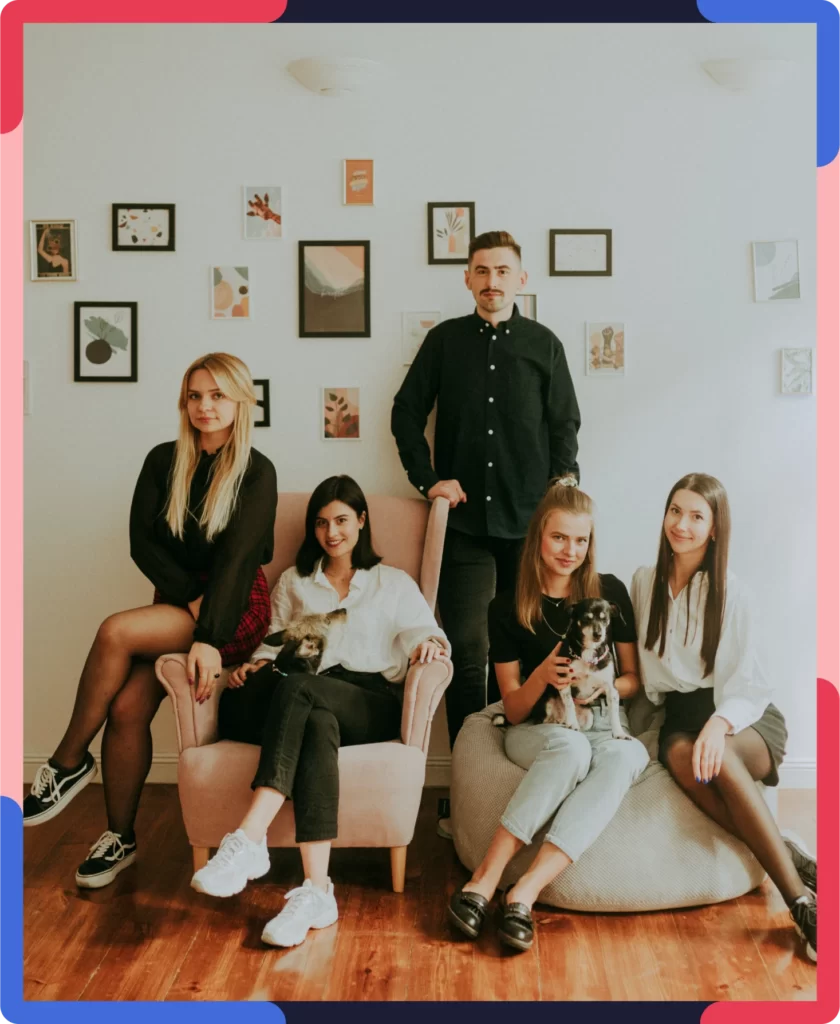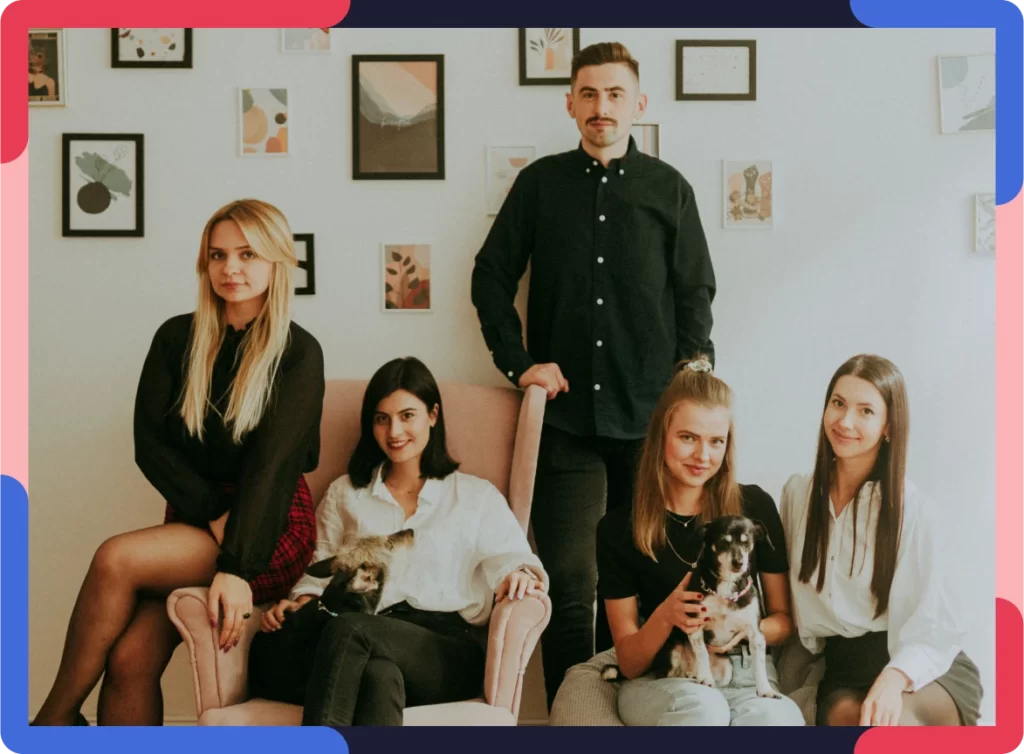 The process – cooperation flow
We want our processes to be as seamless as possible. That's why we've minimized paperwork so we can get to the point quickly. Let us show you what it's like to work with us:
Sign a contract with no glitches, no strings attached, no hidden costs, and no long notice periods – it's as simple as that.
Project kick-off during which we find out who do you need for your team.
First CVs submission thanks to our proprietary methods of acquiring candidates.
Common success – placements!
3 months after the candidate starts work
We care about our hired candidates until they happily complete the trial period.
We are a diverse and dynamic team, united by a shared passion for technology and an unwavering commitment to excellence. Collaboration is at the
of our recruitment approach. Stalk us a bit!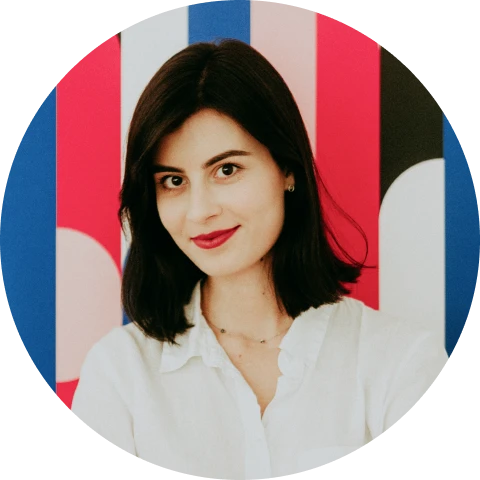 Experienced IT recruiter and HR specialist who dedicated her entire professional career to gaining in-depth knowledge of the tech industry. Her pursuit of perfection in conducting recruitment processes and her desire to connect the most talented candidates with excellent companies led her to establishing her own agency.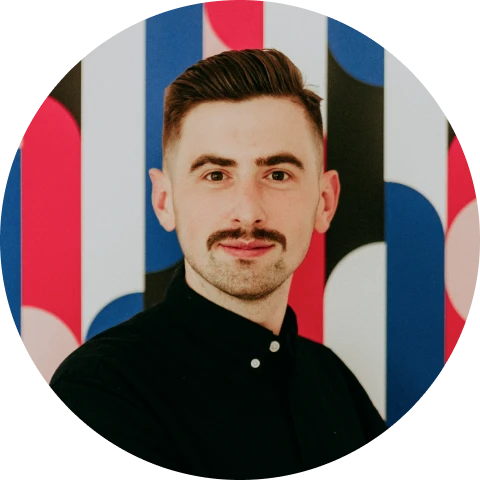 Co-owner & Tech Consultant
Full-stack developer with a decade of experience in the information technology industry under his belt. Technical recruiter who assesses candidates to ensure their alignment with client needs. Jasiek leverages his technical knowledge for training purposes, enabling our recruiters to better understand candidate's perspective and client requirements.
Team Leader & Talent Acquisition Specialist
A recruiter and HR professional with experience in both agency work and internal organizational structures. She has extensive experience in collaborating with both Polish and international clients. She has recruited candidates from the IT and creative industries.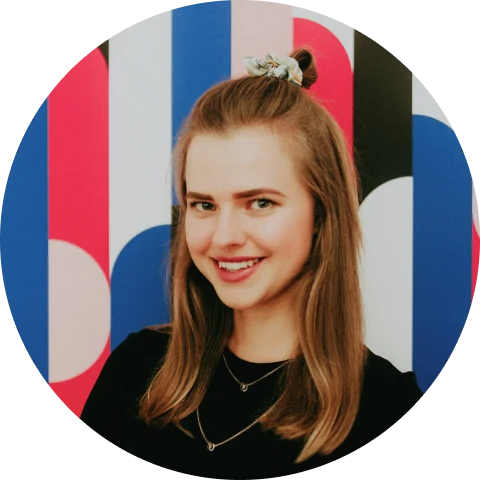 Talent Acquisition Specialist
A recruiter with experience in closing fast-track recruitment processes and maintaining ongoing collaboration with clients within organizational structures. She has experience working with both Polish and international Hiring Managers and technical teams.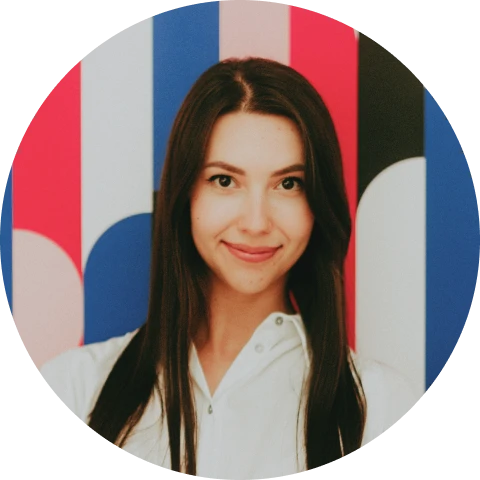 Junior Talent Acquisition Specialist
A sourcer and recruiter, who began her industry experience by searching for specialists with the most niche skills. Currently, she oversees recruitment processes for candidates from Poland and abroad. She speaks fluently in Polish, English, Ukrainian, and Russian.
Junior Talent Acquisition Specialist
Recruiter with several years of experience in managing recruitment processes for non-technical positions as well as various roles in the IT industry. Possesses extensive experience in sourcing candidates with diverse tech stacks and specific soft skills to best match candidates to the organizational culture.
Check what music sets us up for work!
Check out how much fun we have together!
The power of knowledge & empathy
Led by our resident tech guru, an experienced programmer with unparalleled knowledge of the IT industry, we bring a unique approach to recruitment in the field. The technical competencies of our team enable us to not only meet our clients' expectations but also go beyond mere job description matching. We meticulously analyze our clients' technical requirements, gaining an in-depth understanding of the technologies they use daily. This ensures a perfect alignment between candidates and their dream roles.
Efficiency without compromise
We understand that time is precious in the fast-paced tech industry. That's why our optimized recruitment process ensures swift and efficient results without compromising on quality.  Our team is responsive, communicative, and committed to a collaborative approach to cooperation, keeping you informed about its outcomes.
Diversity as the key for success
We believe that diverse experiences are crucial for the best results. Our team consists of specialists with a wide range of experiences in candidate sourcing. We understand that each individual brings something unique to the table, and it's this blend of different perspectives that fosters successful collaborations and mutual benefits. This approach helps us find exceptional candidates not only in the IT industry but also in many others!
Tech recruitment excellence
As leaders in the field of IT recruitment, we take pride in our track record of delivering exceptional talents to companies in search of outstanding employees. Our team of IT recruiters has an in-depth understanding of the industry and stays up-to-date with the latest technologies, skills, and trends. We don't just find candidates; we build lasting partnerships that drive your company's success.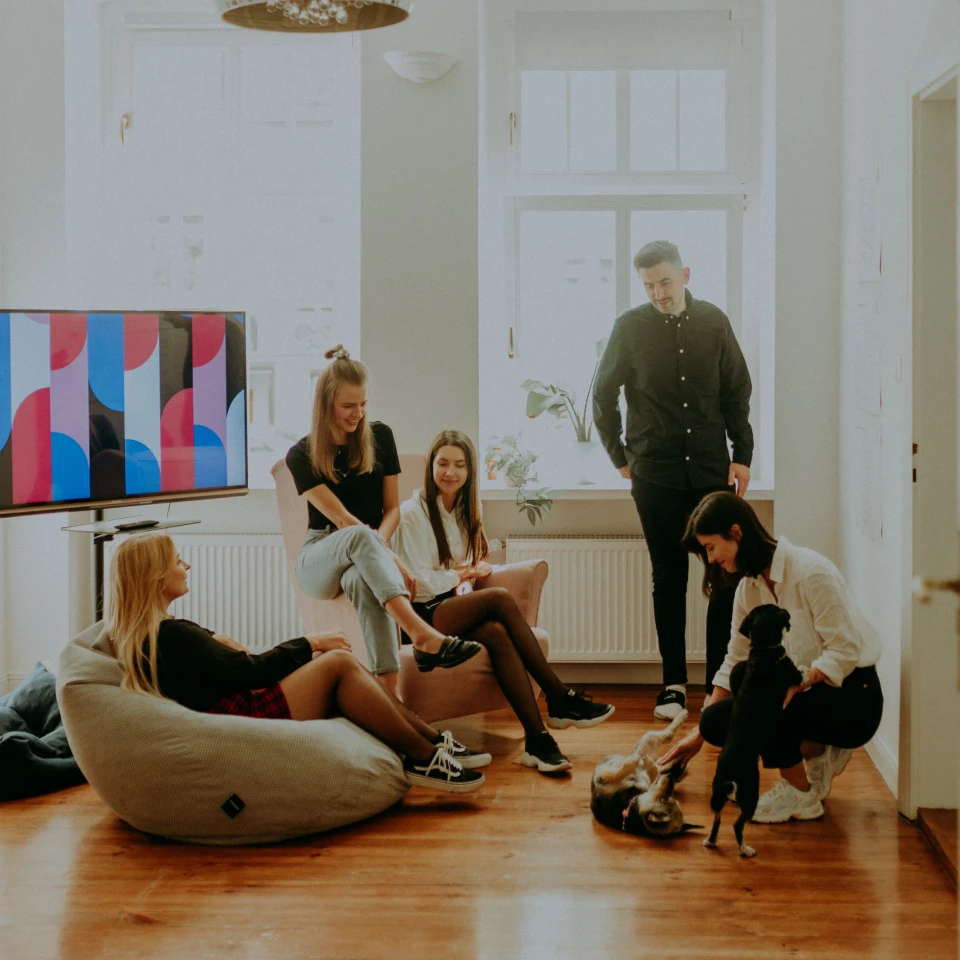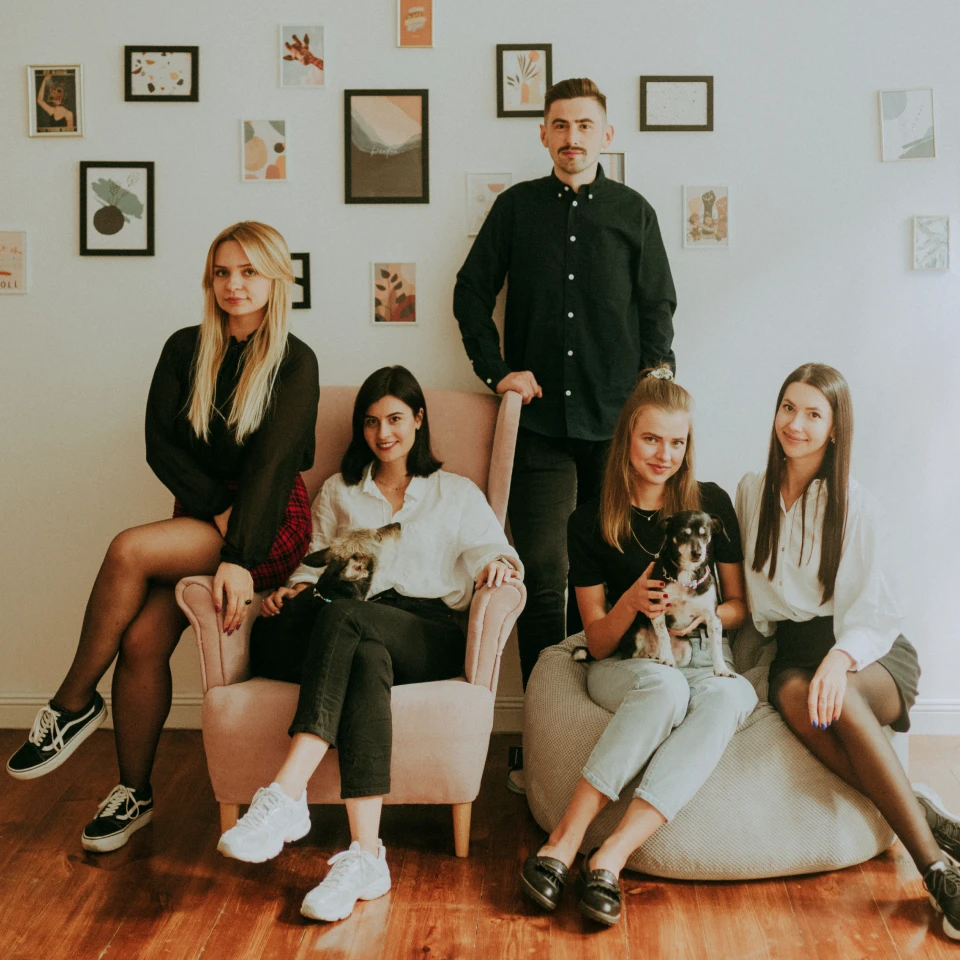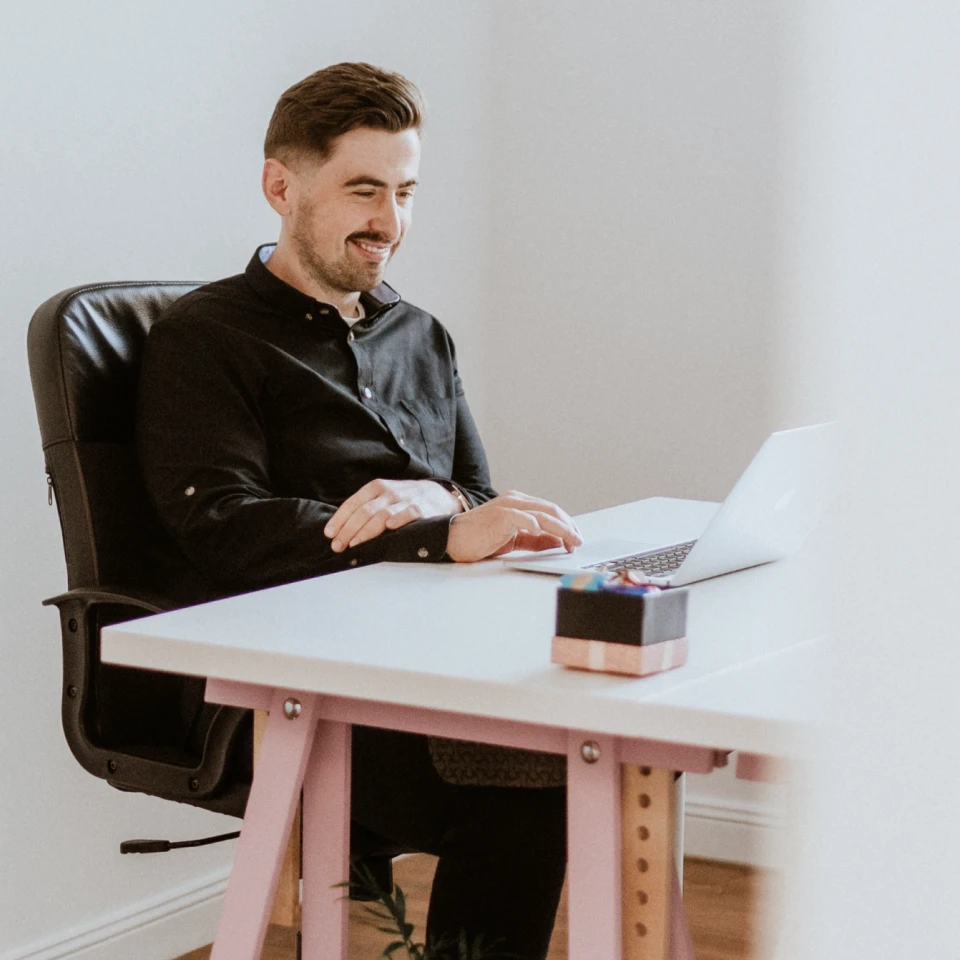 What are you looking for?
Let us know you better! Please enter basic information on your requirements. We will contact you within 24 hours and provide you with further details.
What interest you the most?
How to choose the right candidate? About the role of the Hiring Manager in recruitment.
What influences the efficiency of recruiters and how can it be improved?
Should You Expand Your Team? What to Consider Before Starting the Recruitment Process
Employment agency number: 25025